4th of July Parade Grand Marshals - The Witherill's
Who are Rob and Cheryl Witherill?
The Witherill's say that their lives have always been around "fire and ice".  Their relationship began at the bottom of the world (literally) and has grown into a fabulous adventure of life at 8,500 feet.  Cheryl and Rob met at McMurdo Base in Antarctica in 1997, "on ice".  Rob worked for the fire department, and Cheryl ran the recreation department.  Rob and Cheryl married in June of 2001, moved to Mammoth Lakes in April of 2002, four months pregnant with their daughter.  The plan, three years and re-evaluate.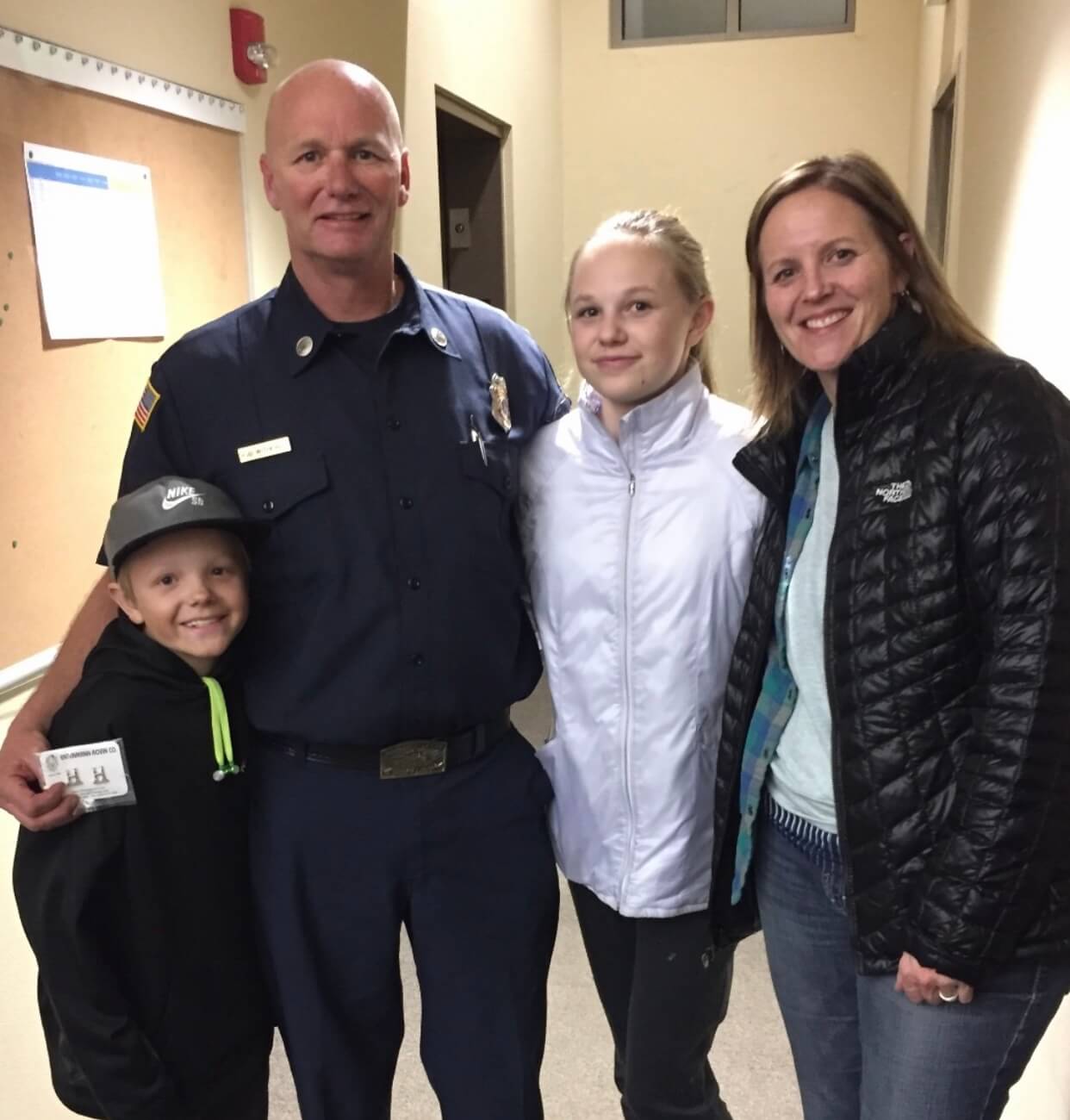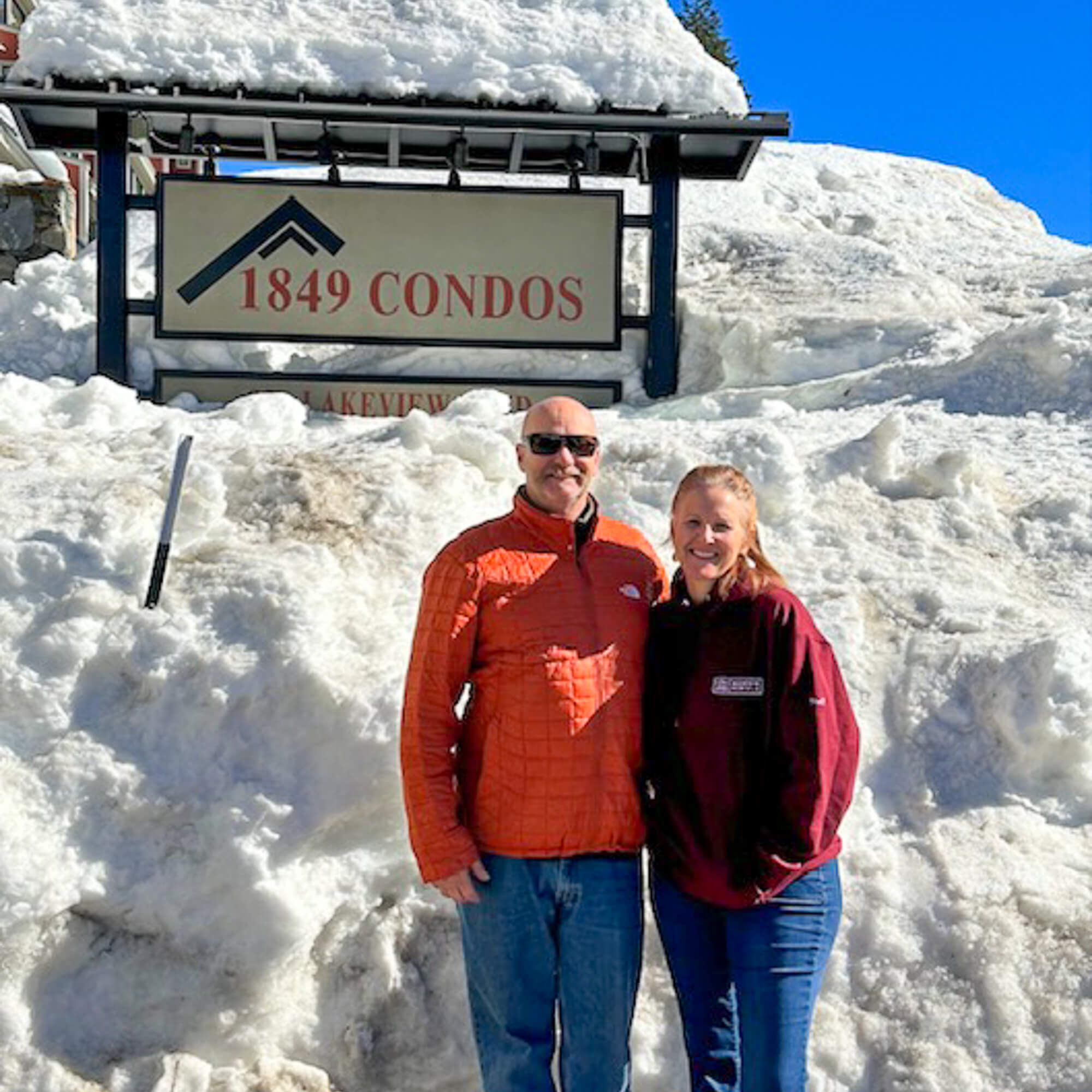 Their Time in Mammoth Lakes
21 years later, they decided it is time to be closer to family.  Their time here has shaped their entire life; as a couple, as parents, and as community members.  They began in Mammoth as Assistant Managers at 1849 under the wing of Bob Tanner.  When Bob fell ill not very long after they started, they did what anyone would do, they took on more.  They moved to onsite managers, and then Cheryl got promoted to General Manager after Bob retired in 2006/2007. As only the 2nd GM ever at 1849, the Witherill's leaving resulted in big changes.  In 2007, they had their second child here in Mammoth.  Adison and Landon have loved growing up in Mammoth and will always call this their home mountain.  Adi is in her Junior year at the University of Arizona in Tucson, and Landon is completing his sophomore year at Mammoth High this year.
Rob's Service to the Mammoth Lakes Community
Rob worked in the fire service prior to moving to Mammoth. During his time as a helicopter rappeler for the Forest Service, Rob was able to gain a wealth of knowledge in wildland firefighting. In 1999, Rob started working for the Universal Studios Fire Dept. as a first responder and as their Fire Inspector Officer. As their kids became older and more self-sufficient, he decided to join the Mammoth Lakes Fire Dept in 2008. Rob worked his way thru the ranks and was promoted to Engineer and then to Captain in 2017. Rob has enjoyed helping with the rookie classes and being involved in this amazing fire family. On May 4th, 2023, he will reach a total of 30 years in fire service and will retire. Rob is blessed to have served the fine people here in Mammoth Lakes for half of his career.
Cheryl's Service to the Mammoth Lakes Community
Cheryl has sat on many committees within our community.  She has been an active Lodging Association member, speaking in front of the Town Council on important topics such as TOT Enforcement and Measure Z. She was on the initial DMO Committee for Mammoth Lakes Tourism (Destination Marketing Organization) and assisted in building the platform for MLT.  She served on the Town of Mammoth Lakes Enforcement Committee until the town took this over after building their team.  Cheryl also served on the MLT Board, the Mammoth Lakes Lodging Steering Committee, and participated on the NOW Foundation Board, and the Mammoth High School Site Council.
They Were Also Business Owners
In addition, back when summers were quiet in Mammoth Lakes, Cheryl and Rob started a small business delivering kayaks to area lakes.  This company grew leaps and bounds over their 14 years as business owners.  They sold Mammoth Kayaks in March of 2022.  If you have been to June Lake, you more than likely have enjoyed time on one of their kayaks or paddleboards.  They could never have imagined what this business would become.  Being able to support businesses such as Eastern Sierra Disabled Sports and Mammoth Girl Scouts, along with countless donations for events and school functions, this was a give-back business that put them in one of the most beautiful places on earth for ten full summers.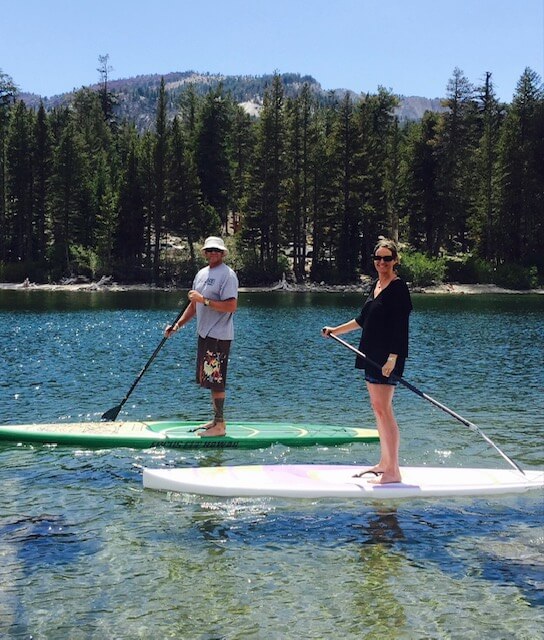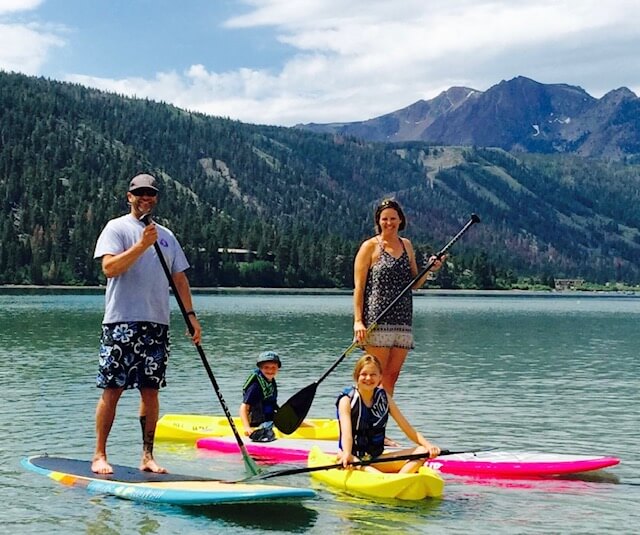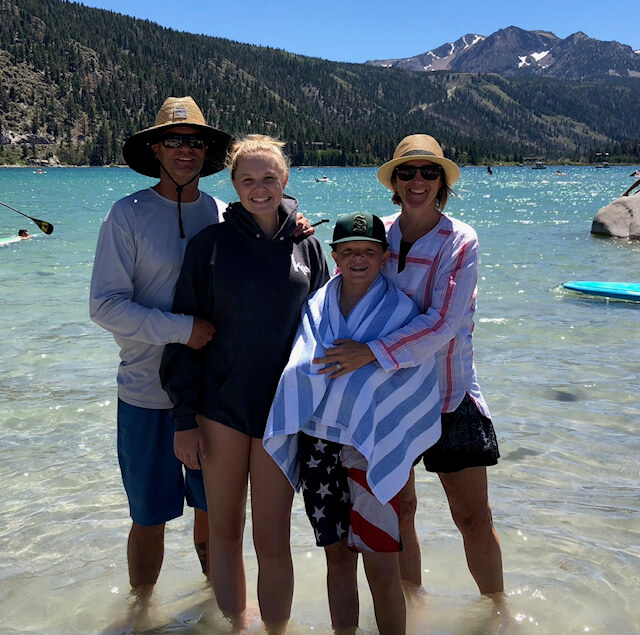 What's Next For The Witherill's?
Rob and Cheryl will be relocating to Cambridge, WI this summer to be near family.  Cheryl grew up in Wisconsin and they are all excited to start this next chapter.  They will miss the community here in Mammoth Lakes greatly.  They are humbled by this opportunity to be able to wave goodbye to many who have helped shape their lives.