Learn how the Chamber is taking action
So many Mammoth Lakes houses are left vacant throughout most of the year. This lack of housing inventory means our local workforce is left living in inadequate conditions or required to move outside of Mammoth Lakes.
Managed by the Mammoth Lakes Chamber of Commerce, the Mammoth Lakes Workforce Housing Program is a solution designed for long-term results. Through this program, we hope to provide homeowners and second homeowners with well-qualified locally-employed renters.
The goal is to unlock housing inventory and the availability of long-term housing in Mammoth Lakes. Providing the local workforce with more housing options. We strive to provide a comfortable living situation for local workers. This will ultimately make for a happier and healthier, more vibrant community for both the residents and visitors of Mammoth Lakes.
The Mammoth Lakes Chamber of Commerce is only responsible for connecting renters with homeowners. Once the connection has been made it is between the renter and homeowner to determine if the match is a good fit.
Renters Signed Up For Our Program: 1207
Completed Background and Credit Checks: 277
Successful Matches: 70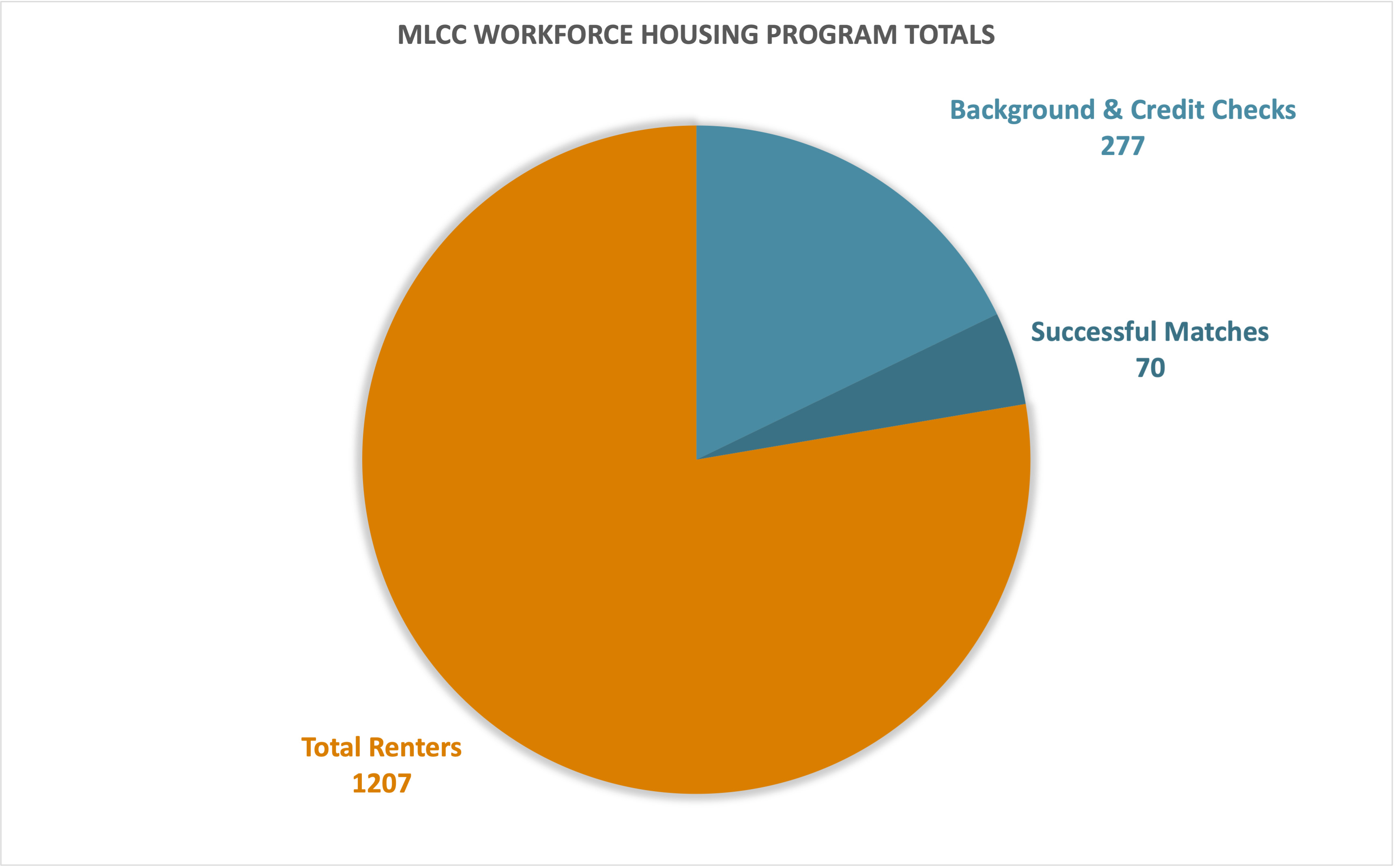 Frequently Asked Questions